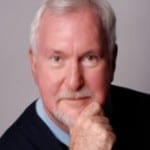 Self Love is accepting and allowing people to Be who they are. It starts with allowing your Self to be who you are. Self Love is surrender to the Higher Self.
It is acknowledging that you are courageous and feeling, charitable, appreciative, gracious, joyful, saying yes to Life, and Trust worthy.
It is surrendering to this god box of beliefs even when you do not believe them to be true. It is surrendering to your deepest feelings that speak of wonderment and adventure.
It is to know that Hope can only Believe if you have Faith and Trust in your-Self. To hold this god box close and know you will never give your power away again, never judge, holding a lower vibration opinion of anyone. It is finally no longer attaching Love to something.
The most powerful relationship you will ever have is the relationship with yourself ~ Steve Maraboli
I love to hate.
I love war.
I love to be prejudice.
I love to control.
I love to bully.
I love to fight.
I love to gossip.
I love to beat myself up.
I love being the victim.
I love being the martyr.
I love to win.
I love to hide.
I love to hate myself.
I love to run away.
What do you love to feel that is not Self Love?
Self Love is the evolutionary experience for elevated consciousness: Self Love is the Gift.
When you're different, sometimes you don't see the millions of people who accept you for what you are. All you notice is the person who doesn't ~ Jodi Picoult
It is Knowing you can Love your-Self without understanding why the journey so far, has been difficult or painful. It is the Gift you can give to your Self that no one else is able to give you. It is yours and yours alone to receive. It is the Gift when you realize there is nothing to wait for any longer. You can be told you are loved, you can believe you Love others but without Loving your Self, there is no Love to Know.
Self Love is in understanding your Value to your Self. It is allowing your Soul to whisper in your ear of what you cannot remember because of a life filled with abuse, hunger, pain, suffering, addiction, loneliness and being mis-understood.
It is realizing the Value of how much you have given to others to empower them even when you where unable to empower your Self. It is taking the time to look back over the journey you have made so far and accessing the depth of it. The journey so far, no longer needs to be viewed from the path, but can now be seen in the totality of it by rising above it and looking down over the whole map to see your landmarks. It is taking the time to evaluate generously all you have contributed to others and to your Self.
Self Love is remembering all the different aspects of Love you have been able to Know. It is letting go of criticism and blame to your Self and others. Self Love is able to forgive the Self in everyone. It is the Gift that allows you to appreciate all life and to have a charitable Heart. Self Love offers the Gift of Joy as the Highest Good. It is the Gift of attraction offering others to Know Self Love for their Self.
Other than the love of God; the greatest love is self love. You have to love yourself more than you love someone else in order to succeed in a prosperous life ~ Barbara Hart
Self Love is Surrender to Your Highest Vibration of Soul Love.
Self Love is the higher vibration on the river to Self Awareness. When you are aware, so are the trees and the stars!
The journey from Being to Consciousness to Love to Awareness is the river flowing into Self Actualization of your Authentic Self. It is the river that runs through all and will forever become aware.
The Gift is for you. It resonates beyond time and space. It is not taught or learned. It is only aware of its Self.
Everything you have experienced has led you to this moment. The journey into your Self Love.
From Spiritual Bootcamp: This Is Your Wake Up Call by Dr Robert Pease © 2008
Author:  Robert Pease, who holds a Ph.D. degree in Transpersonal Counseling and Mystical Science, is also an Intuitive Numerologist, Ordained Minister, Reiki Master, the creator of the Imagine Workshop and the Imagine Facilitator Experience. Dr.Robert is the author of Spiritual Bootcamp: This Is Your Wake Up Call.