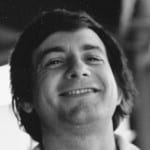 Described by readers as compelling, inspirational and a testament to the human spirit, this true story is a must read, especially in these times of global turmoil and violence. The book, "The Long Journey to Cleveland", begins in 1938 in Europe as two vastly different families, separated by a huge religious and cultural chasm await their fates, one with renewed hope, the other with apprehension as World War II and the Holocaust loom ahead. Ten-year old Marile, a Catholic girl living with her family in small-town Muhldorf, Germany had proudly presented Adolf Hitler with a bouquet of flowers, spent seven years in the Hitler Youth and later miraculously survived an Allied bombing attack. Her father, a train engineer transported strings of cattle cars crammed with unlucky Jews to concentration camps. Several of her uncles served in the Wehrmacht, the German Army, their units attacking Poland in 1939 and later Russia in 1941. One of her uncles was a member of the elite First Mountain Division that captured the city of Lvov, Poland twice. Lvov, renamed Lemberg in 1941 by the Germans was, ironically, home to the second family.
Simon, a successful thirty-year one old Jewish owner of a tailor shop on a main street of Lvov was married with two children. Their lives were forever changed in 1939 when the Germans invaded Poland. Shortly after the capture of Lvov, the Germans handed over portions of Poland to the Russians in accordance to a previous agreement and Simon and hundreds of thousands of other Jews found themselves under Soviet rule. While Hitler's henchmen began the systematic oppression of Polish Jews in the so-called General Government part of captured Poland, Lvov remained under Soviet rule until 1941 when Germany attacked Russia. As the Russians evacuated Lvov, they murdered thousands of prisoners in the three prisons in Lvov. Simon was captured by the Gestapo and imprisoned in the notorious Loncki Prison and forced to make SS uniforms. That began his hellish journey through the Third Reich, which would later include time in the Plaszow concentration camp, Auschwitz, Gross-Rosen and several Dachau camps until finally, near death, liberated by the Americans.
The story reveals unimagined and ironic connections between the two families culminating in the improbable twist of fate that led to a fateful meeting between Marile and Simon leading to their truly remarkable love story.
Order Your Copy of  "The Long Journey to Cleveland" on Amazon.com by going here:  The Long Journey to Cleveland
Mr. Ruder finally achieved a lifelong goal of writing this book, after 35 years in the corporate world. His family immigrated to the United States from Germany in 1953 and at the age of five, he began his rapid assimilation into American culture.