I would like to ask a special favor from everyone who reads this.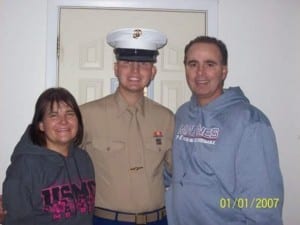 On the morning of July 9th, my Oldest Great Nephew, was killed in an auto accident in Michigan. Gregory Liphard was only 26 years old and had served our country in the Marines in two tours of duty in Afghanistan and suffered from PTSD. I ask that you pray for my niece and her husband as well as Greg's siblings and extended family, as they prepare to lay him to rest.
Your prayers are important to all of us to help us along our journey while healing from this tragic loss.