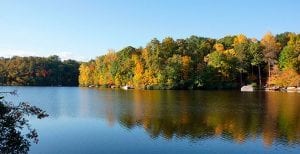 Earlier this year I was given the gift of being able to visit with the beautiful lakefront home, of my friends Misa Hopkins and Jeff Burger, located just outside of Charlottesville, VA. I met many of their friends, went into town several times and walked the streets of beautiful Charlottesville and even visited some of the beautiful monuments of times gone by.
So, when things turned horribly wrong on August 12th of this year, it was personal to me. It brought tears to my eyes and an ache in my heart. I couldn't even imagine how Misa and Jeff were feeling, knowing that their community had experienced so much anger and hatred, that lives were lost.
Out of the lose, the hatred and destruction has arisen a song that Jeff was inspired to write as he saw the response from friends who had chosen Love Over Hate. 
Please enjoy the video and song, The Streets of Charlottesville,  below and share it far and wide.
To stay up to date on all that Misa and Jeff are being guided to do to bring people together in love rather than hate, please visit their site here!
You may also want to subscribe to their YouTube Channel by going here!